New blogtrain from the justmommies.com boards! This time we did Sidewalk chalk, and it's such a fun and great summery kit! Be sure to pick up all the parts and end up with an awesome mega kit!

Here's my part:


Download
Now, go make sure you collect all the other awesome parts!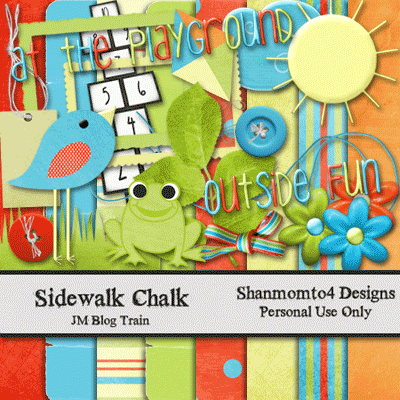 Cait.Taylor Designs
Dizzy Scraps
Eden Lane Designs
Gabinala Scraps
Heather Hill Digital Designs
Jewel Scraps
<-----You are here!
Kasie W. Designs
Kat's Creations
MommaTrish Designs
Scrappin' Creative
ShanMomto4 Designs
Tracy's Designs
Twinkle Me Pink Scraps
Two Sisters Creations
Un-Leash-ed Scraps